Ed, Chris, and John have been playing through a wide variety of styles since 1991. They first met in a rundown trailer/shack in Bohemia NY, by answering the same "looking for country musicians ad" in the trade papers. With the singer (shack owner), they held rehearsals in the trailer park, learning the current country music of the day. The band ultimately became known as "High Country", one of the premier country bands on Long Island working with local radio stations and country music associations in Suffolk, Nassau, and Queens.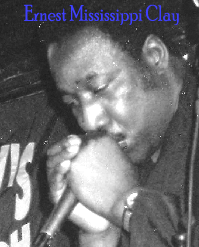 In the mid to late-90's, having always had a great love for the blues, Ed, Chris, and John began to network the blues clubs in search of a blues front man. In their search they began to hang with a vocalist/harp player by the name of Ernest Clay, an authentic blues man from Greenwood, Mississippi, with 40 years experience. Playing the blues circuit, the newly formed "Mississippi Clay Blues Band" became a favorite "house band" among a number of Long Island supper clubs.
In addition to the Country and Blues bands, Ed, Chris, and John where relentlessly playing R&B covers on the rock circuit under the name "Those Guys". The first "Those Guys" gig was a lingerie party at "Gorgio's" in NJ. This gave the trio an instant direction to their aggressive performance as a musical act. They took every opportunity to play lingerie parties thereafter. In 2002, artistic maturity, and driving stamina led them to dedicate themselves into becomming an interpretive cover trio. They began to focus their entire artistic efforts into forging the current "the HotLine" sound.